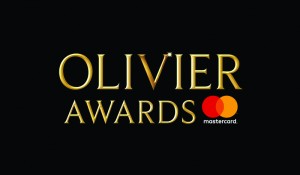 In advance of her West End debut in Lady Day at Emerson's Bar and Grill, Audra McDonald performs at the 2017 Laurence Olivier awards on Sunday, April 9. Audra sings with the Olivier Awards' orchestra during the event's In Memoriam tribute.
The awards ceremony will be streamed live on Facebook beginning with the red carpet show at 4:30 pm BST/11:30 AM EDT, and will broadcast on Magic Radio in the UK and Sirius XM in the US. In addition to the live broadcasts, the Olivier Awards will also air on ITV in the UK on Tuesday, April 11 at 8 pm BST.
Audra follows the Olivier Awards with four concerts at the Leicester Square Theater from April 12 through 15 and brings her Tony-Award winning performance of Billie Holiday in Lady Day at Emerson's Bar and Grill to Wyndham's Theatre on June 17. 

---