BLACK THEATRE UNITED
In June 2020, Audra McDonald and a coalition of professionals from across the theatre industry launched Black Theatre United, an organization whose mission is to inspire reform and combat systemic racism within the theatre community and throughout the nation. Emphasizing four goals—awareness, accountability, advocacy, and action—BTU works at the community and national levels to elevate anti-racist causes and support the Black community through various resources and initiatives. Visit www.blacktheatreunited.com to learn about BTU and join the movement.
COVENANT HOUSE INTERNATIONAL
An advocate for homeless and at-risk youth, Audra McDonald became a board member of Covenant House International in 2014, after giving a donation in lieu of an opening-night gift for Lady Day in honor of Billie Holiday. The organization which oversees programs for homeless youth in 27 cities in six countries across the United States, Canada, and Latin America. Audra is the recipient of their 2018 Beacon of Hope Award.
Singing You Home
Broadway's biggest stars team up for Singing You Home, a bilingual children's album designed to benefit organizations that aid families separated at the border. The seven-track recording project, spearheaded by Laura Benanti, supports non-profit Refugee and Immigrant Center for Education and Legal Services as well as Artists Striving to End Poverty.
Contributing artists of the 2018 album include Lin-Manuel Miranda, Josh Groban, Idina Menzel, Laura Benanti, Kristin Chenoweth, Ingrid Michaelson, Mandy Gonzalez, Jason Robert Brown, Cynthia Erivo, Isabella Preston and Ana Villafañe.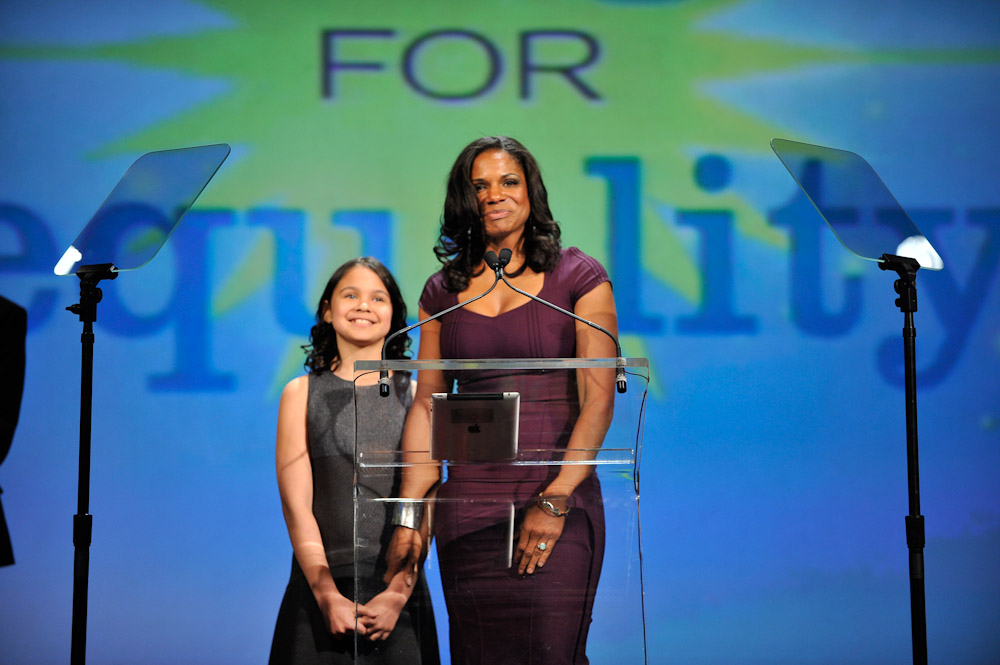 PFLAG
In 2012, Parents, Families and Friends of Lesbians and Gays (PFLAG) honored Audra and her husband Will Swenson with the Straight for Equality in Entertainment Award, which honors their work with the straight and gay community. Both Audra and Will, who got engaged on New Year's Eve 2012, are long-time allies of the LGBT community.
Eleventh Hour Rescue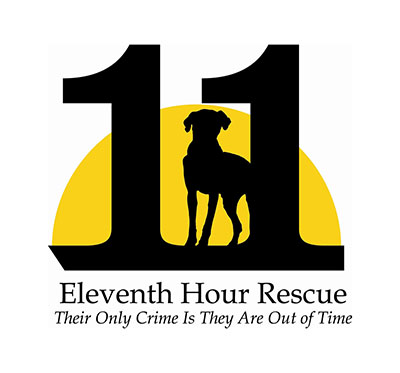 A dog lover, Audra has adopted two canine companions, Butler and Georgia, from Eleventh Hour Rescue. The volunteer-based, non-profit organization saves dogs from death row.
Broadway Impact
Audra is an outspoken proponent of marriage equality and sits on the advisory board of the advocacy organization Broadway Impact. Founded in 2009 by Rory O'Malley (Book of Mormon), Gavin Creel (Hair), and Production Coordinator Jenny Kanelos, Broadway Impact is the first and only grassroots organization to mobilize the nationwide theater community in support of marriage equality. Learn more about Broadway Impact.
Watch a video of Audra performing at a Broadway Impact Rally in New York City from May 2009:
Watch Audra's video in support of Broadway Impact for Givenik.com:
Freedom to Marry
On the heels of President Barack Obama's statement in support of marriage equality, Audra sat down with Freedom to Marry, an advocacy organization dedicated to increasing the national majority for marriage equality and to ending federal marriage discrimination, to reflect on the meaning of this historic statement and why she is such a passionate advocate for ending marriage discrimination.
Take a look:
Read more about Audra's participation with Freedom to Marry.