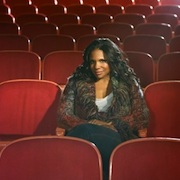 This September, Audra brings classics from Broadway and the American Songbook to Los Angeles for two performances at the Hollywood Bowl. Bramwell Tovey leads the Los Angeles Philharmonic in program of Bernstein, Rogers and Hammerstein, and other American favorites that also features a performance by the talented dancers of the American Ballet Theatre. View the full details of the September 1 and 3 concerts here.
Continuing her North American tour, the six-time Tony winner performs at the Gallo Center for the Arts in Modesto, California on September 5. Following two concerts with the Minnesota Orchestra (Sept 10, 11), Audra can be seen in at the University Musical Society in Ann Arbor, Michigan (Sept 17), with the Sioux City Symphony Orchestra (Sept 19), in Kansas City for the Harriman-Jewell Series (Sept 26). October highlights include concerts at the Jorgensen Center for the Performing arts in Storrs, Connecticut (Oct 8), at the Peace Center for the Performing Arts in Greenville, South Carolina (Oct 13), and the Broadway Center for the Performing Arts (Oct 25).
Audra completes her fall tour with a series of concerts in Australia, visiting Melbourne and Sydney from October 31 to November 7.
---