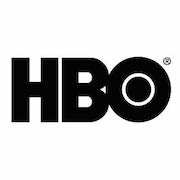 Audra McDonald will bring her acclaimed portrayal of Billie Holiday from Lanie Robertson's musical play Lady Day at Emerson's Bar & Grill to HBO. Filming before a live audience at Café Brasil in New Orleans this month, the special will feature Audra in her history-making performance as the jazz icon. Lady Day at Emerson's Bar & Grill tells Billie Holiday's life story through the songs that made her famous, including "God Bless the Child," "What a Little Moonlight Can Do," "Strange Fruit" and "Tain't Nobody's Biz-ness."
"The great Audra McDonald's brilliant performance as the legendary Billie Holiday was a Broadway landmark," said Michael Lombardo, president of HBO Programming. "I'm thrilled that we will be able to bring this riveting show to viewers who weren't able to experience it in person."
"Playing Billie Holiday in Lady Day at Emerson's Bar & Grill on Broadway was one of the most challenging and artistically rewarding experiences of my career, and it is an absolute honor to be able to bring Lanie's incredible work about this extraordinary woman to film, thanks to HBO," says Audra.
Audra made history and became Broadway's most decorated performer when she won her sixth Tony Award for Lady Day at Emerson's Bar & Grill earlier this year. In addition to setting the record for most competitive wins by an actor, she also became the first person to receive awards in all four acting categories. The show's run at the Circle in the Square Theatre on Broadway was extended four times due to high demand.
Lady Day at Emerson's Bar & Grill will be directed by Lonny Price, who also directed the Broadway production, and produced by Allen Newman and Two Hands Entertainment. It was originally produced on Broadway by Jeffrey Richards, Jerry Frankel, Jessica Genick, and Will Trice.
---