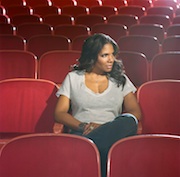 Following performances in Los Angeles, San Luis Obispo, Palm Desert, Berkeley, and Santa Barbara,  Audra heads to the East Coast for her debut with the Rochester Philharmonic this Saturday (Jan 17). She follows her Rochester performance with a concert in Naples, Florida on January 24.
On January 31, Audra makes her highly anticipated Spanish debut at Madrid's Teatro Real (Jan 31).
In each of these cities, the Grammy Award-winning singer will perform songs from her most recent solo recording, Go Back Home, as well as other personal favorites, popular standards, and Broadway classics.
---